As anyone who reads my blogs will know, I'm happy to talk openly about my mental health and how it affects me. Any employer could search for my name and find out a great deal about my personal struggles and successes. In fact, I make it quite easy for them by blogging about my mental health in the workplace and personal life, in the same space as I write about my work and projects.
Should I keep them separate? Will employers reject me if they read that I've taken anti depressants for 15 years or that I use exercise to manage my anxiety?
1-in-6 employees are currently dealing with a mental health problem. Like colds, flu, delayed trains, bereavement and accidents it's always going to be part of a workforce. It's how employers deal with it that counts.
My mental health is part of what makes me, me. It's part of what makes a life – and in many cases it's part of what makes me good at the work I do. Here's just some of the reasons why I'm happy talking about my mental health in the workplace.
If Mental Health in the Workplace Isn't Talked About, it Becomes Harder to Manage
Employees may not mention difficulties at a time when steps could be taken to help resolve them. They may not realise colleagues might be going through something similar. They may not have anyone they can talk to about what might help. They certainly won't have workplace initiatives to give them suggestions, advice or support.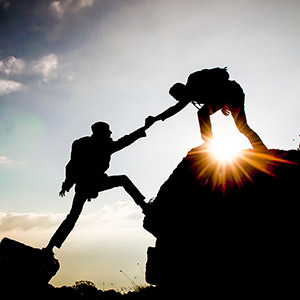 Imagine if someone felt they had to hide their broken leg or back problem from their employer. They'd be sitting at the bottom of the stairs grimacing in pain but unable to get to their desk or explain why they need a lift. If they do struggle to their computer they may be unable to concentrate, as their chair is ill designed and it's making their pain worse. Their condition might deteriorate as they try to hide it. They become unreliable. They might end up having to have an operation that means they are off sick much longer term. The employer – who knows no better – may think it was a problem with their approach or ability. In fact, an open conversation and a few practical changes would mean they could work to full capacity again.
The more it's talked about, the more employers will acknowledge that all staff have mental health. And to understand that at any given moment some will have mental health problems too.
Then they can seek information and training. They can help employees talk openly about their needs. Appropriate support can be put in place early and in most cases people can continue to work effectively.
I Don't Think That Telling People I Manage a Mental Health Problem is Admitting a Weakness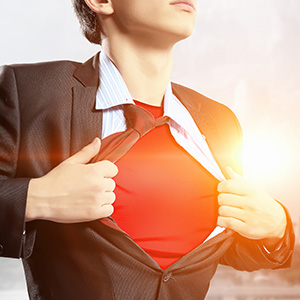 It's sharing strengths I've learned. Managing my depression, anxiety and eating issues has improved my emotional intelligence, my empathy and my resilience. I know what I need to function effectively and how to achieve it. I know my abilities and have the self-awareness to recognise the edge of my strength before I reach it.
Working helps me. It makes me stronger and boosts my self-esteem. I love my work. I want to remind employers that people who manage a mental health problem can be resilient, capable and the right person for the job.
We're all human and we all have physical and mental frailties that mean sometimes we can't work to full capacity. Anyone who thinks otherwise is kidding themselves. In the long term, I do a lot better if I'm open about what helps me do the best I can – and why.
Not Everyone is So Lucky – I Talk Openly for Them
I know that I've been lucky with the employers, colleagues and freelance projects I've had. I work in a world where it's generally easier to talk openly about mental health. And, of course, doing so is absolutely a personal choice.
I don't know what employers will think in the future. Maybe I will lose work occasionally. But I've seen the impact not talking about mental health in the workplace can have on organisations. It's often pretty desperate and miserable.
I share my experiences to help myself, to help others and to reduce the stigma surrounding mental health. It doesn't make sense to me to do that partially.
Managing a mental health problem involves determination, bravery, strength and self-awareness. I'm happy adding that to my CV.