If you're looking for a healthy tea to help you cut back on caffeine, boost your nutrient intake and support your immune system, home-blended herbal teas offer a delicious alternative to tea and coffee. The joy of making tea blends with herbs is that you can include healing plants to enhance your health and well-being and even address common ailments.
A herb is the term used for any plant with therapeutic properties that influence our health. Herbal teas have a reputation for not tasting as delicious as the sweet hot drinks found at coffee shops, but you'll be thrilled with the tasty creations you can rustle up at home with fragrant herbs.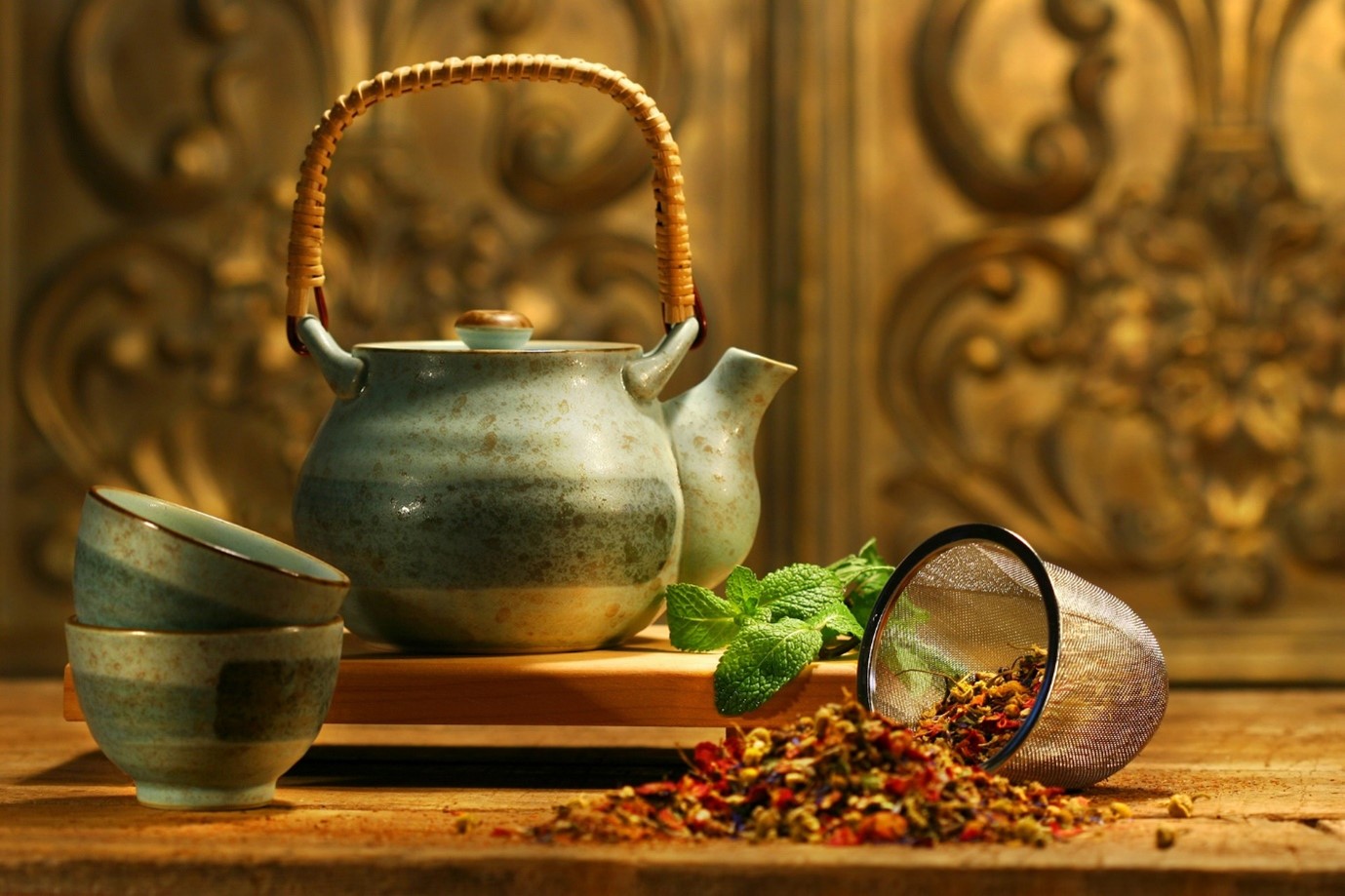 When you're preparing herbal remedies purely for health benefits, sometimes you'll use herbs with a bitter taste, and these can make herbal teas a little "challenging" to drink. When making herbal tea blends to enjoy at home for pleasure or improve your general health, you can pick herbs with pleasing flavours.
If you love the comforting, fragrant warmth of chai teas, you'll have fun blending the following spices into your herbal blends:
Cinnamon bark – the deep, aromatic, sweet and smoky taste of cinnamon makes a very pleasant addition to herbal teas. This herb also helps to settle digestion, easing bloating and griping.
Dried ginger root – fiery and earthy, ginger brings a wonderful warmth to herbal teas, and it also eases nausea and produces an anti-inflammatory effect throughout the body.
Cloves – used sparingly, cloves deliver an enticing taste of Christmas to your tea and can help calm the stomach. Add too many cloves, and you might end up with a numb tongue because they contain a compound called eugenol that acts as an anaesthetic!
Liquorice – warm and heavy with aniseed accents, liquorice adds a lovely flavour and natural sweetness to herbal tea blends. It's also an anti-inflammatory herb that can help soothe the respiratory system during coughs and colds.
Vanilla – a sweet spice reminiscent of cakes and bowls of ice cream, vanilla can add a familiar note to a herbal tea that elevates the blend.
A number of herbs belonging to the Lamiaceae (mint) family have a particularly tantalising taste. With their invigorating and uplifting flavours, blends with members of the mint family make a good tea for the morning.
Peppermint and spearmint both provide a classic mint taste that packs a punch, but you can blend them with other varieties, including chocolate and apple mints. Each Mentha species will help to calm the digestive system and decongest you during colds.
Lemon balm is another member of the mint family used to infuse plenty of flavour into a cup of herbal tea. And why not try the sherbet-like notes of lemon verbena?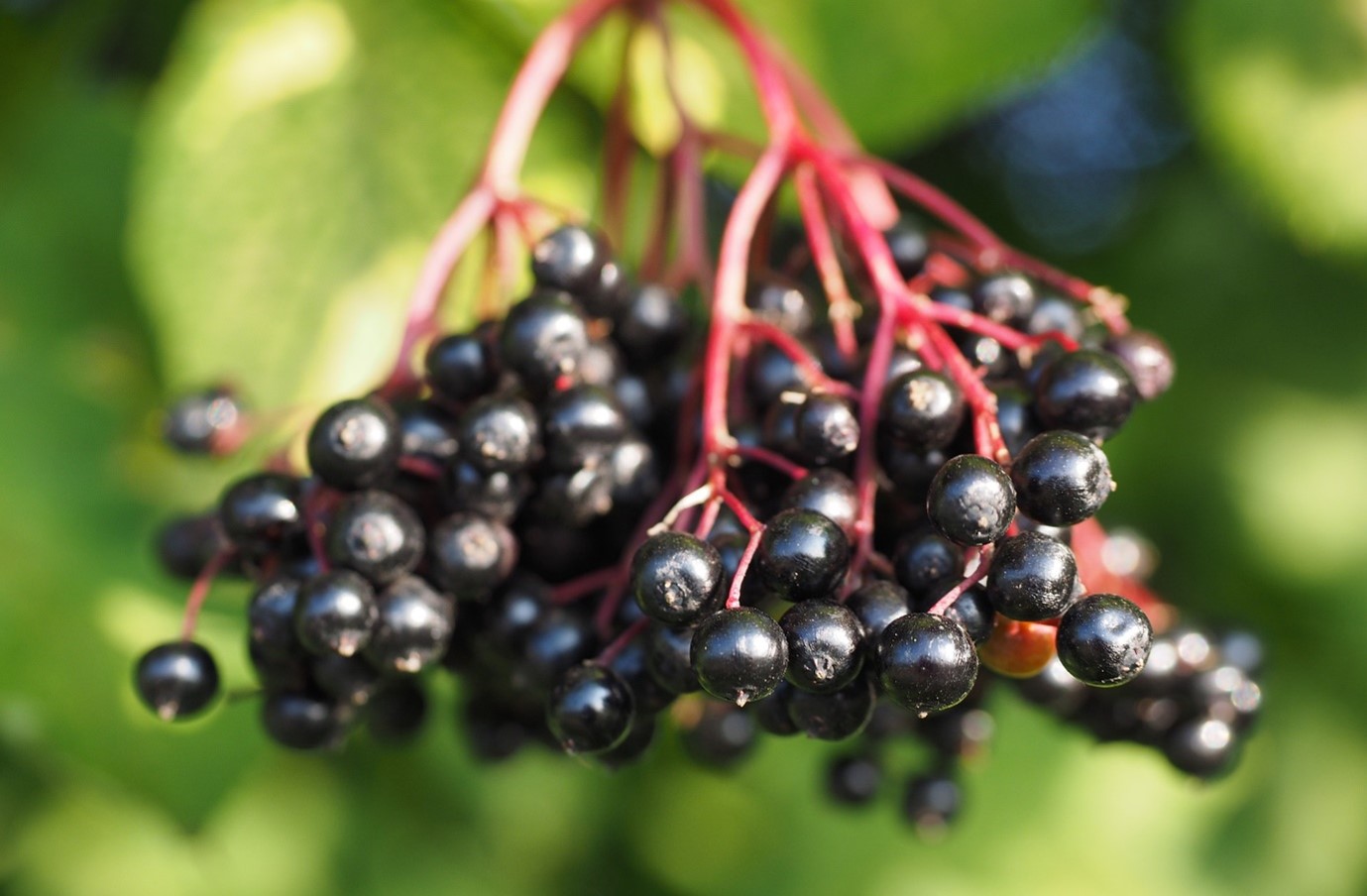 Dried fruits bring a bright and fresh flavour to a cup of tea, and the herbal world has several wonderful berries you can add to your blends. Elderberries bring a dark and juicy berry taste, but they're also a supportive remedy for the immune system and can help when you're feeling under the weather with a cold.
Rosehips deliver a delicate and floral fruity flavour. Packed with vitamin C, they're a nutritious addition to your cuppa. Rosehips are gently astringent to the intestines, which can address upset stomachs.
Though not technically herbs, dried orange and lemon peel make a welcome addition to tea blends because their citrus notes lift the flavour profile and add a refreshing aroma.
Herbal flowers can improve the aroma of your herbal tea and enrich the flavour experience. Each flower discussed here also helps to relax the mind, making blends rich with flowers a good herbal tea for sleep.
German chamomile flowers provide earthy and sweet apple-like notes to a tea blend, and this herb is also a superb soothing and anti-inflammatory remedy for the gastrointestinal tract. Perfect for those of us who suffer from digestive issues when stressed.
Lime blossom has to be one of the most delicious herbal additions to a tea blend, infusing a floral, honey sweetness. Just like German chamomile, lime blossom can help ease tension and can be helpful when you have sore, stiff muscles or headaches caused by stress.
If you love sipping a chilled glass of elderflower cordial in the summer, the flowers can be added to your herbal tea blends to bring that taste of summer all year round. The distinctive crisp, slightly fruity and musky flavour works well beside other floral and fruit herbal ingredients. These flowers are an incredible remedy at the start of respiratory infections, where they help guide the body through a fever, and if a heavy cold does strike, they can help loosen and clear mucus.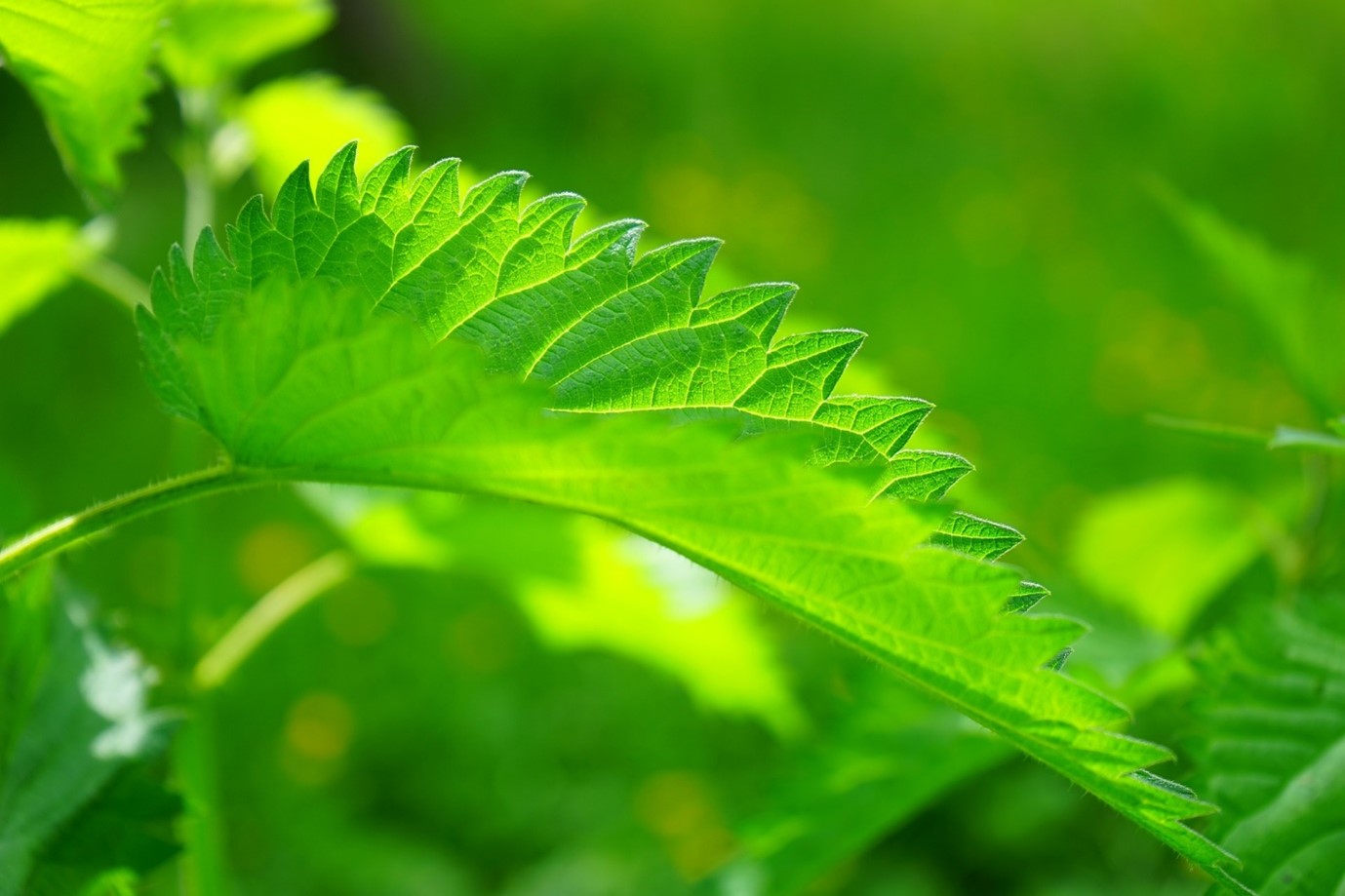 Herbal tea benefits include improving our nutrition. There is a class of herbs known as nutritives with a higher-than-average level of vitamins and minerals. When you infuse nutritive herbs to make a cup of herbal tea, these nutrients are extracted into the water. They can then be rapidly absorbed across the small intestine into the bloodstream for use throughout the body.
Nutritives make a good base for your herbal tea blends because they bring health benefits, and most offer an earthy or neutral flavour. You can happily add other types of herbs without the flavours clashing.
Oat straw is a nutritive herb full of B vitamins that is very soothing to the nervous system. It can be used as a key ingredient for relaxing cups of herbal tea for anxiety. It has a taste similar to the comforting scent of warm hay and is a useful foundation herb in blends because its neutrality allows it to mix well with other flavours.
Nettles provide a green and earthy flavour with hints of mineral saltiness. A good source of iron, the vitamin-rich nettle is also a superb anti-allergy herb that can be drunk in spring to ease the misery of hay fever.
The Perfect Cup of Herbal Tea
If you're new to blending your own herbal teas, a great formula to follow is 60% nutritives and 40% "flavour" herbs. Of these flavour herbs, the strong tastes, such as mint, could be kept to around 20% (with spices at around 10%) unless you truly want them to be the star of the show!
To brew thebest herbal teas,make sure your dried herbs are chopped as finely as possible to maximise the surface area for flavour extraction, and ideally, add them loose to a teapot or jug. Pour on freshly boiled water and allow them to infuse for at least ten minutes before straining.
Herbal teas often benefit from a touch of sweetness, such as a little honey or agave, but you can also give sweetness by adding herbs such as liquorice and marshmallow root to the blend.