As you start to get better at crafting, you might start to wonder whether you can use your skills to make a bit of extra money. There are more opportunities than you may realise and with people looking for gifts that are special and a little bit different, it's the perfect time to be selling crafts online. Here are some tips for getting started:
Marketing Yourself and Selling Crafts Online
Start a Craft Blog
If you haven't already done so, start putting your creations online. Share beautiful pictures and a little bit about the making process. Set up a Pinterest, Twitter and Facebook account where you can share your creations. Post regularly and make sure you comment on other blogs, tweets, posts and pins to make yourself more visible. And there's nothing wrong with asking friends and family to share your posts too.
Start Telling Your Story
Set up a part of your blog where you post about your story of setting up shop. Share your achievements and challenges with your audience. Doing this will build followers and encourage people to support you.
Run a Competition
Build your followers further by setting up a small competition. Offer one of your products as a prize to one of your followers. To enter, people must follow your account and share your post.
Do Your Research
Have a look at what else is out there and how much they charge. When pricing, think about the cost of all your materials, how long it took you to produce the item and any additional overheads (rent, electricity, light, heating).
Set Up an Online Shop
There are lots of websites that allow you to set up a shop and start selling crafts online. Etsy is the big one but Folksy is also rather nice. And if you want to do your own thing, programmes like Shopify enable you to set up an online shop that looks just how you want it to.
Call in the Favours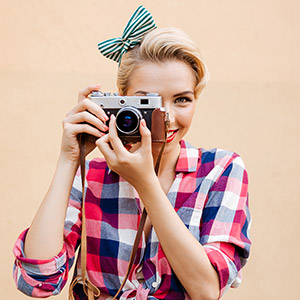 Do you know a good photographer? Ask them to photograph your products in exchange for a credit on your site – or for a free product. Alternatively, take a course in photography and you can do it yourself. Either way, remember that good pictures make all the difference.
Make Some Tutorials
Tutorials are a good way to build an audience or make extra money. YouTube videos are a good way to show people your skills, but blogs and pictures work well for simple crafts too. Offering them for free will bring extra people to your site – or you can offer a taster for free and charge people for a longer tutorial.
Keep it Local
Along with selling crafts online that are ample opportunities to earn money from your skills locally.
Find Some Markets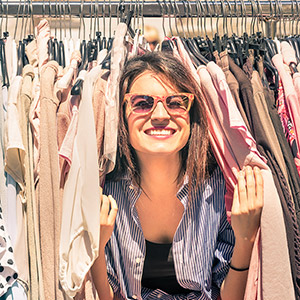 Lots of towns have markets at the weekend where you can buy a stall. You can find a list of local markets on the NMFT (National Market Traders Federation website. You'll usually need a licence from the local council to sell on a market stall.
Offer Classes
If you enjoy making tutorials and teaching, why not set up some classes. You could set up a partnership with a local craft shop – they provide the venue and advertising in exchange for some of the profits – or rent your own venue. You could even offer gift vouchers for classes on your site too. Eventbrite makes selling online tickets easy. You could even film yourself teaching and sell these or use them to populate your blog with content without having to do two lots of work.
Have you started selling crafts online recently? What has helped you get sales?
At the time of publishing, entering the code BLOGGER29 at checkout will reduce the price of our
Blogging Business Course to £29.