Making herbal recipes at home is a fun and creative way to use healing herbs. It's surprisingly simple and cost-effective to make herbal products. You can use them to boost your health and to keep your skin looking its best.
If you know how to make herbal tea, you can create hair rinses or use your tea to make products such as creams or shampoos. You can also preserve the therapeutic power of herbs at home by making tinctures and infused oils. With just a few inexpensive ingredients, you can start stocking your medicine cabinet and beauty shelf with fantastic herbal goodies.
Preserving the Power of Herbs
Herbal tinctures and oils are easy herbal recipes you can create at home to preserve fresh or dried herbs' therapeutic properties.
Herbal tinctures are generally taken internally in drop doses. Still, they can also be added to skincare preparations and used in first aid. If you're wondering how to make herbal tinctures, it's easy to rustle up a low-strength version at home.
A fabulous time to make a homemade tincture is when you've picked fresh herbs from your garden or the wild. Herbalists prize fresh herbs for creating tinctures full of vitality, as it is believed the alcohol used in the tincture captures the vibrancy of the newly picked plant.
As you learn how to make herbal tinctures, you'll discover that vodka must be used. Especially if you opt to use fresh rather than dried herbs. Fresh herbs contain water, and you need an alcohol with a high enough proof to preserve the tincture. Vodka sits at the sweet spot for preserving fresh herbs and creating herbal recipes that should keep for at least a year.
If you wish to know how to make herbal tinctures of around 1:5 (1 part herb to 5 parts alcohol) in strength, wash and dry your chosen fresh herb, chop it finely and loosely fill a sterilised glass jar with the herb. Pour vodka until the herb is completely covered, then seal the jar. Place in a cupboard and allow the herb to macerate in the alcohol for four weeks, after which time the liquid (the tincture) can be strained through a coffee filter and stored in a sterilised bottle. To work out how much of your herbal tincture you can take internally, research the 1:5 tincture dosage for that specific herb. Usually, the dose will be between 2-5 ml, three times a day.
Useful fresh herbal tinctures to make at home are:
Mint – which you can use to address nausea and vomiting and to decongest during colds.
Lemon balm – a tincture that can relieve stress and tension and settle an upset digestive tract.
Meadowsweet – to create a pain-relieving and anti-inflammatory tincture that soothes an acid stomach and relieves diarrhoea.
Nettle – a tincture which reduces inflammation and is used for hay fever and other allergic conditions, such as eczema.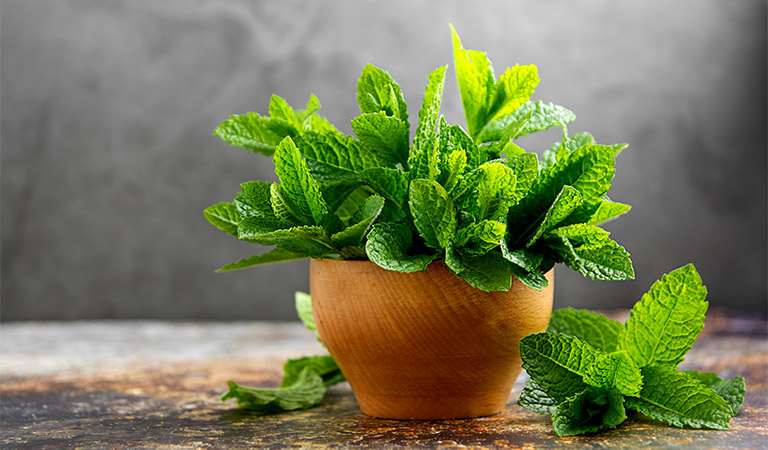 Herbal oils can be made like a tincture, but you replace the vodka with a carrier oil such as olive, sweet almond or grapeseed. You may prefer to work with dried herbs, however, as it is easy for fresh herbs to spoil during the maceration process if you leave them for too long.
Herbal oils can be used as nourishing facial and skin oils, they can be added to creams and body butter, and they can also be poured into the bath. One of their best uses at home is as a rub for sore muscles and joints. The best herbs for this purpose are warming spices, such as cinnamon, ginger, mustard and cayenne, and anti-inflammatory and circulatory stimulant herbs, such as rosemary and peppermint.
Herbal Recipes for the Skin
Body butter is one of the simplest skincare products you can make using herbal recipes. You will be over the moon with the luxurious, healing butter you can make at home with just two ingredients!
Choose a hard-setting butter such as mango, cocoa or shea and weigh your chosen amount, adding this to a saucepan. Add the same weight of a herbal oil you've previously made and allow the two ingredients to melt together on the lowest heat. Once melted, pour the molten mixture into a sterilised glass bowl and allow this to sit for around half an hour. Once the product has set across the surface, move in with an electric whisk and beat for about 20 minutes until you have a light, whipped body butter. Add up to 2% essential oil to this butter before storing it in sterilised pots or jars. This butter is suitable for use on the body but would be too rich for the face. It is best suited to dehydrated skin.
Great herbal oils for producing skin-nourishing and healing body butter are lavender, German chamomile, rose, marigold or plantain.
If you're feeling a little adventurous and want to make herbal creams, you can make a light cream for the skin by combining herbal tea and herbal oil with wax and an emulsifier. The super-simple recipe below can be used as an anti-ageing face cream, saving you money compared to expensive off-the-shelf creams.
100 ml tulsi (holy basil) tea.
10 ml turmeric herbal oil.
15 ml rose herbal oil.
2.5 grams candelilla wax.
10 grams of cetearyl alcohol (your emulsifier).
Preservative (used as per manufacturer's instructions).
You will need two glass beakers or glass jars and a wide, shallow pan of barely simmering water. Add the herbal tea to one beaker or jar, and to the other, add all the other ingredients except the preservative. Place these in the pan and wait for the ingredients in the second beaker/jar to melt together.
Pour the contents of the first beaker/jar into a measuring jug and top up to 100 ml with fresh water if needed, then pour this into the second beaker/jar, stirring well.
Remove this from the heat and move in with a stick blender, working for around two to three minutes before allowing it to cool for five minutes. Repeat this pattern until the cream is cooled and thickened, and then stir through the preservative. You can now add your cream to a sterilised pot. To make herbal recipes even more anti-ageing, when you add the preservative, you can also add 1% frankincense essential oil.
Herbal Recipes for Haircare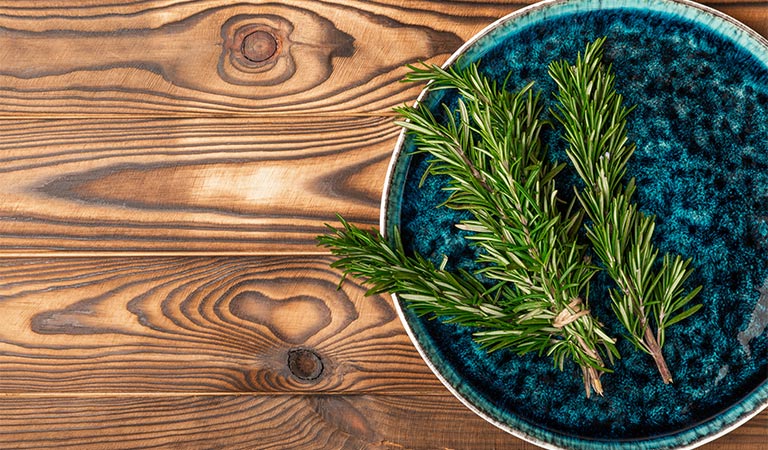 Products created from homemade herbal recipes can enhance your hair care routine, and science has been catching up with the fact that certain herbs hold the key to enhanced hair growth. If you're thinking about how to make a herbal oil for hair growth, look no further than creating a rosemary herbal oil using the method described above. Rosemary has been clinically proven to stimulate the hair follicles and improve hair growth. Massage a rosemary herbal oil into the scalp twice a week, rinsing well afterwards.
If you want to steer clear of the parabens and sulphates in commercial shampoos, you can whip up a natural shampoo using herbal tea and naturally-derived surfactants. Add 80 ml of plantapon LGC and 10 ml of lamesoft PO65 to 100 ml of nettle herbal tea. Stir through 10 ml of glycerine and a preservative (added as per the manufacturer's instructions), and you've created a wonderful hair tonic shampoo.
Instead of the nettle herbal tea, you could use other hair tonic teas, such as bhringaraj, German chamomile, horse chestnut, rosemary, sage, thyme, yarrow or lavender.