The word 'pottering' could have been made for gardening. There's something uniquely calming about wandering from pot to plant, peering under leaves to look for fruit, pulling out the odd weed and directing the hosepipe onto thirsty soil. There's no rush. There's constant change to enjoy. Your garden's growth is a lovely combination of the nurturing you've given and nature's powerful ability to make new life from sunshine and soil.
One way to think about the benefits of gardening and doing projects outside is through the NEF's 'Five Ways to Wellbeing'. You've probably heard of them. They grew out of a project that examined research on mental wellbeing through life and how to develop this for the benefit of everyone. Wellbeing is seen to be about feeling good and functioning well and the 'Five Ways' messages suggest practical actions that people can take every day, which evidence tells us will improve their wellbeing.
Gardening and being outside in nature is one of those activities that ticks all five ways in one grubby, satisfying, sunny go.
Be More Active
Being active is good for your physical and mental health. Whether it's sweaty stuff like digging or more gentle work like watering or moving pots to create the best display, you can't help but move more when you're gardening.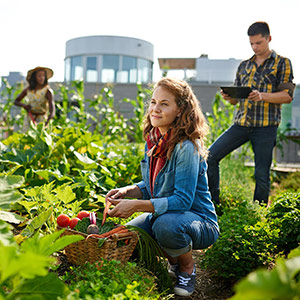 Connect
There are community gardening projects everywhere. Take your skills to the local park or plant up the borders in a children's play area. Put lettuce in an empty seedbed by a canal path. Join a litter-picking group to improve local green spaces and connect to others in your local community.
Take notice
Everything in your garden changes every day. Take a cup of tea outside first thing and spend some time looking for new buds, fruits and flowers. As you spend time with your plants, you'll become more aware of the changing seasons and how that affects the world you live in.
Keep learning
With thousands of plants and hundreds of techniques there's always new things to learn about making a garden, growing beautiful flowers and producing delicious vegetables. You can start with a course like ours or spend some time learning through doing – exploring what works best, solving problems using homemade solutions and trying new techniques each year. If you wanted to start small and cheaply, or if you live in an apartment, you could try a grow your own kit to experiment with different plants, vegetables, and herbs on a reduced scale.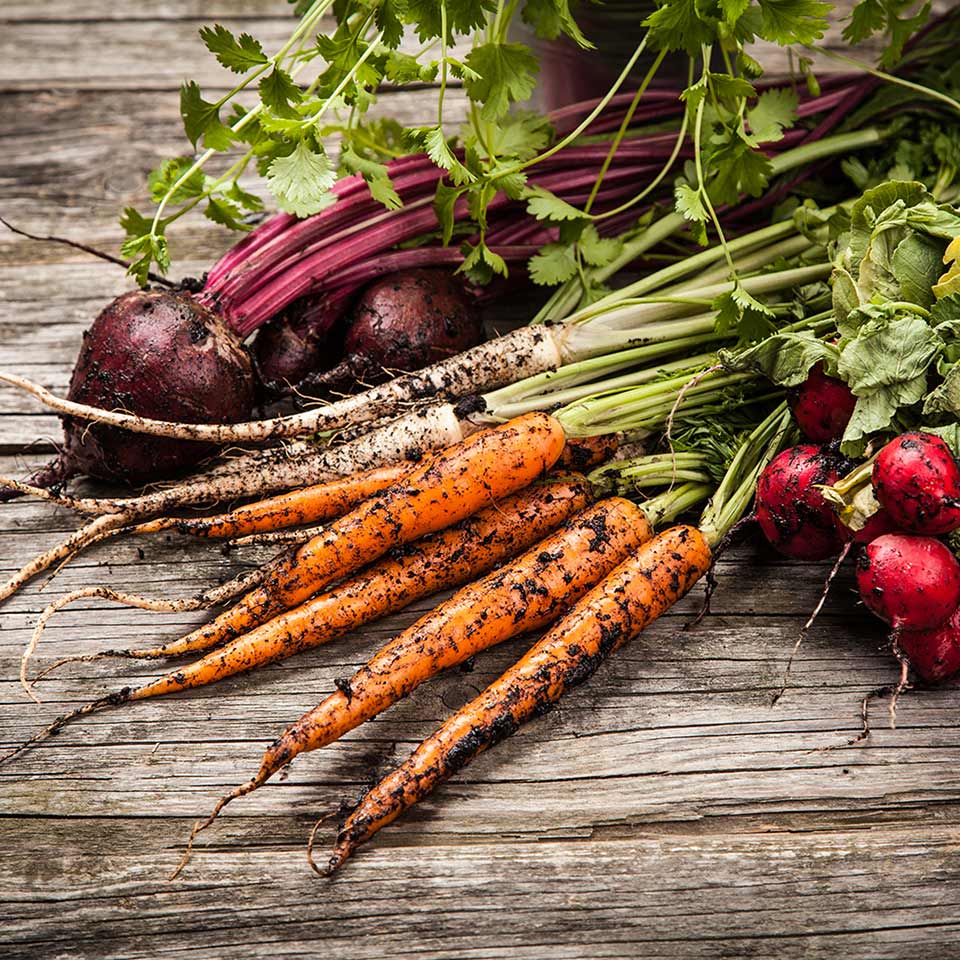 Give
If you're out there in community gardens you're already giving. You'll be sharing and supporting others and working as a team. But once you've got the hang of your own plot you'll have fruit and vegetables galore. There's nothing like giving friends and neighbours a bag of your own home grown produce. And you never know, they might bake you a cake or swap you something of their own in return.
Right now there's strawberries to pick and new flowers to water. The courgettes are nearly ready and I need to stop the snails from eating the lettuces. I'll see you outside…
At the time of publishing: