Our modern world is filled with endless distractions, and maintaining focus is a constant challenge for many of us. As a result, many individuals are turning to natural means to enhance their concentration and mental clarity, such as healing crystals.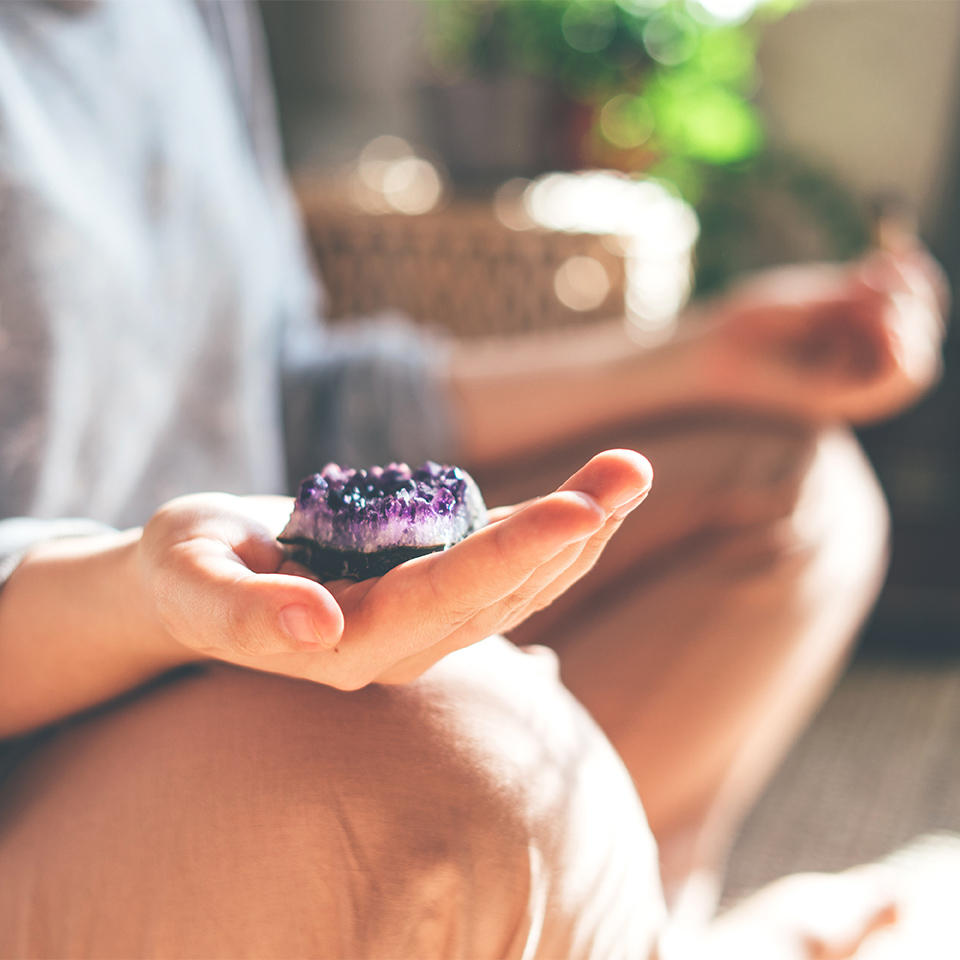 Understanding the Power of Crystals
Crystals possess fascinating energy properties and metaphysical aspects that make them powerful tools for personal growth and transformation. They have the ability to interact with the energy fields that influence our mental and spiritual states. This interaction can help balance and align our chakras (the energy centres within our body).
When it comes to focus and mental concentration, some crystals can offer great benefits. They have the power to clear mental fog, quieten distractions, and stimulate the mind, helping us to stay centred and focused on our tasks. Incorporating crystals into our routines means that we can harness their energies on a daily basis.
7 Best Crystals for Focus and Concentration
Clear Quartz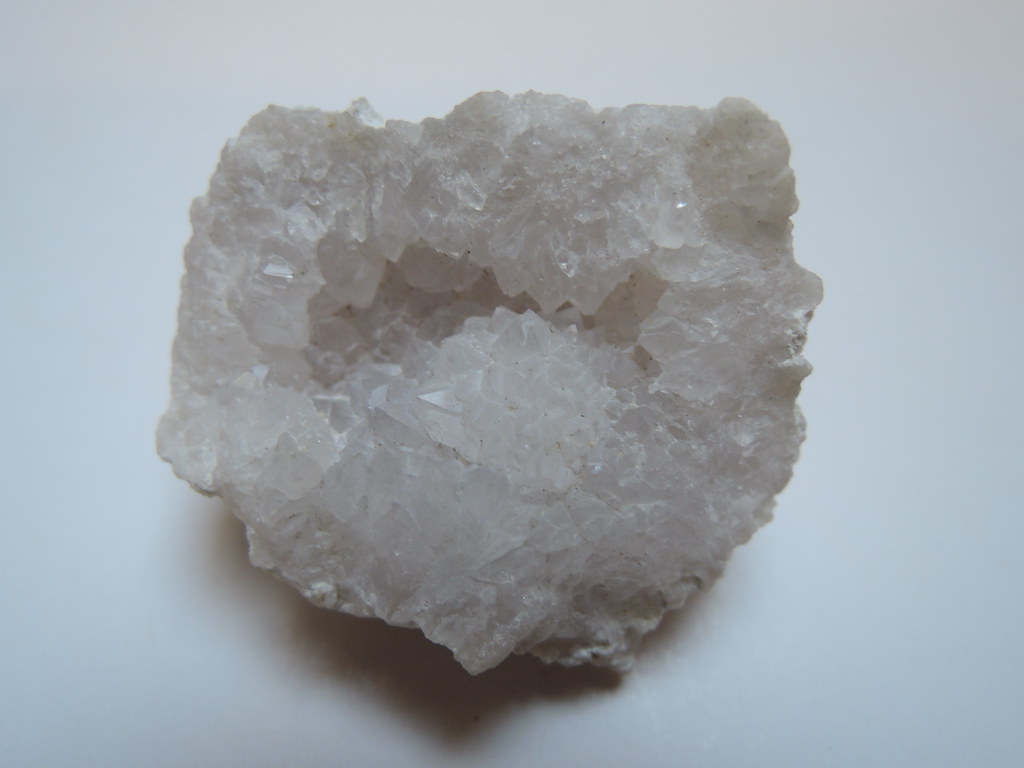 Clear Quartz is a powerful crystal that's known for its amplifying properties. It enhances focus by clearing mental fog, improving concentration, and promoting a sense of clarity. It works with the Crown Chakra to align thoughts, and can enhance the positive vibrations that contribute to a more focused and centred mindset.
Ways to use it:
Place it beside you during your meditation sessions.
Place it alongside other crystals for concentration in your study area or workspace.
Wear Clear Quartz jewellery (such as a necklace or bracelet).
Drink Clear Quartz elixir by placing the crystal in water overnight and drinking the energised water.
Amethyst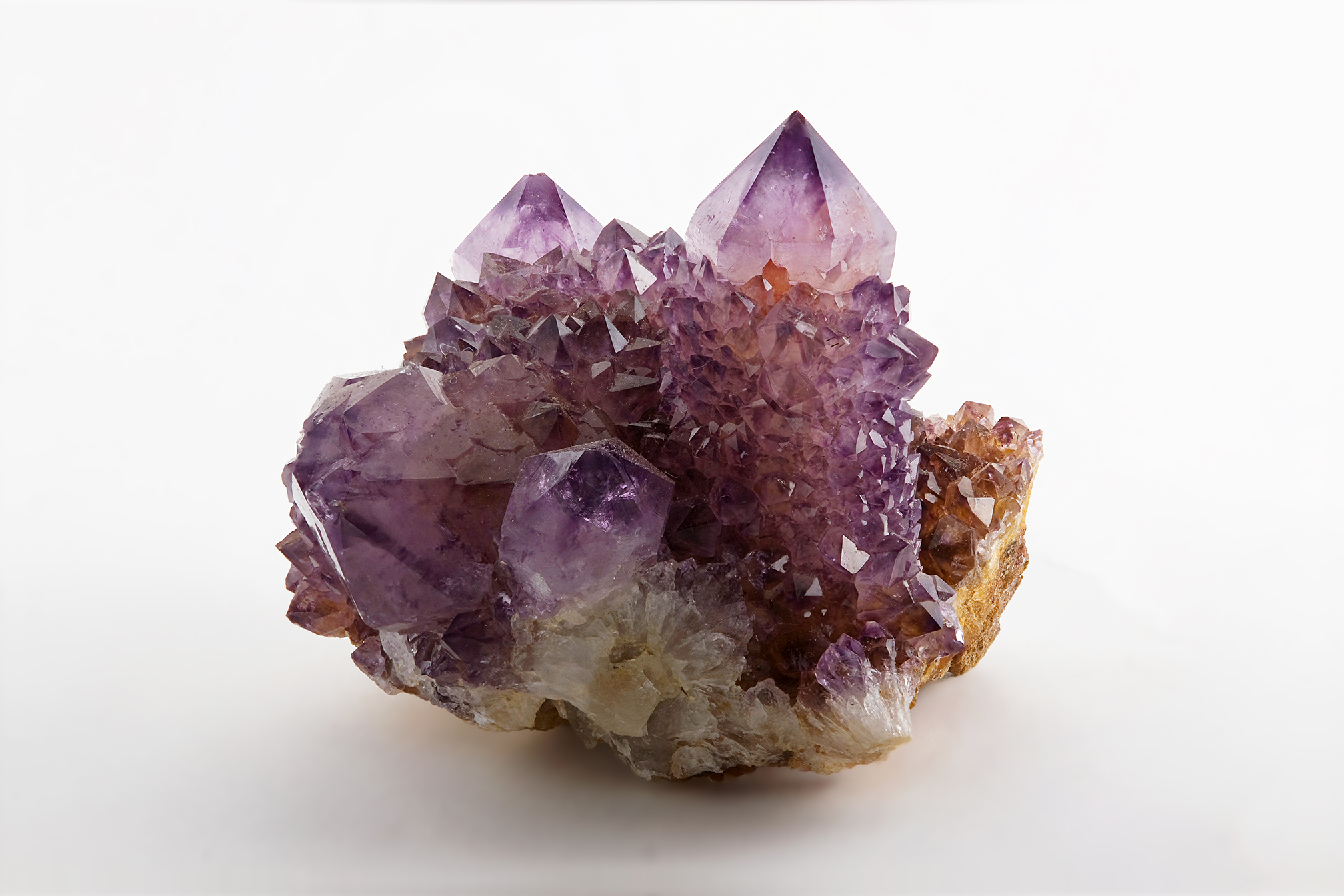 Amethyst is known for its tranquil and calming energy and can clear the mind, enhancing cognitive function. It's believed to help quiet the noise of distractions and create a peaceful environment for focused thought. By doing this, it can reduce stress and support someone in tough decision making.
Ways to use it:
Place Amethyst in a dedicated area within your main workspace.
Hold the crystal in your hand or place it on your forehead during meditation and visualise its soothing energy flowing through your body.
Wear Amethyst jewellery - either as a pendant or a ring - to carry its energy with you throughout the day.
Place the crystal in water overnight and sip the infused water throughout the next day.
Fluorite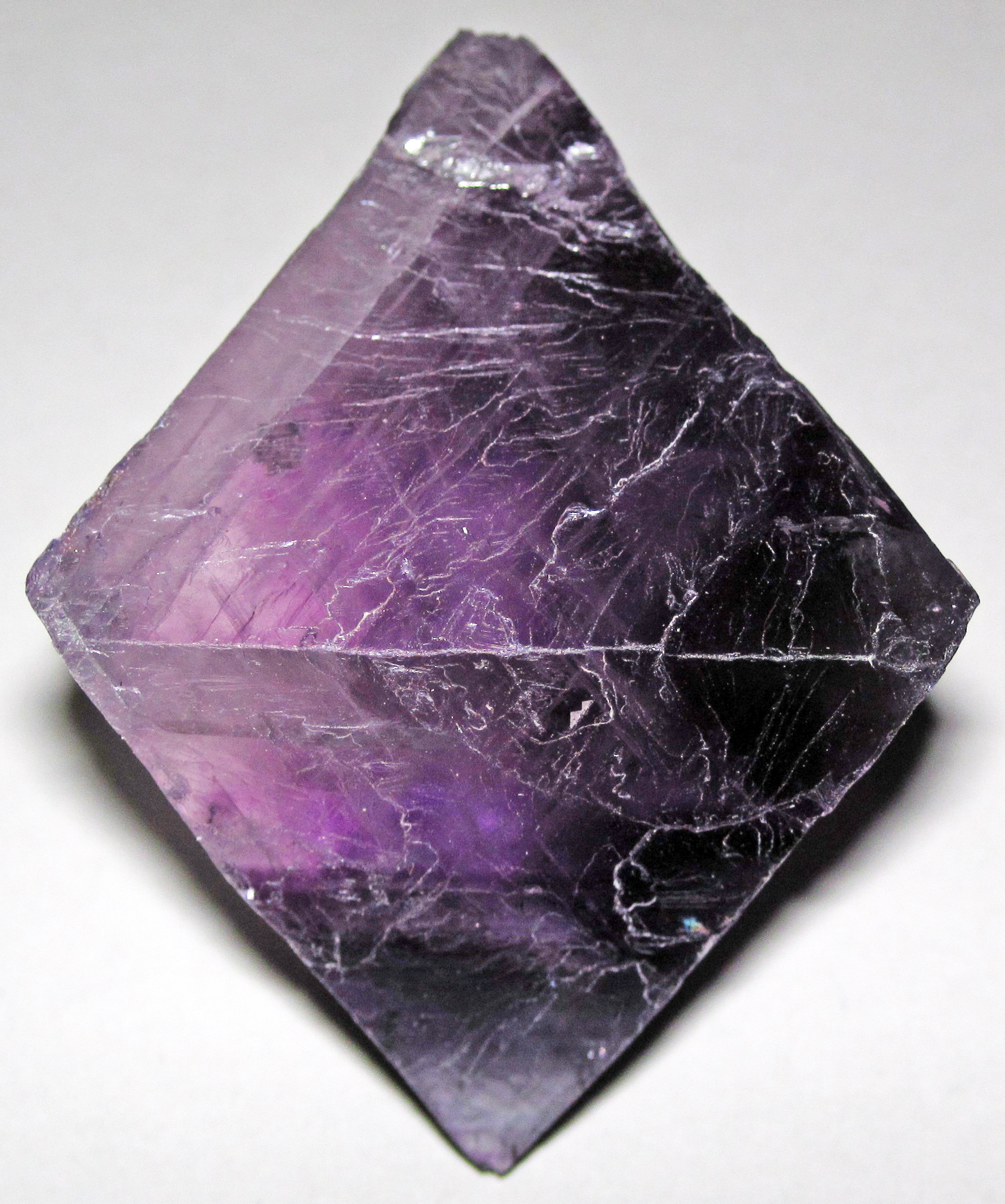 Fluorite is an excellence crystal for enhancing mental focus. It's known for its stabilising energy which helps to calm an overactive mind and reduce distractions. It can also help to organise your thoughts and ideas, making it easier to stay focused on your immediate tasks without feeling overwhelmed.
Ways to use it:
Before a study session, visualise yourself surrounded by a soft, calming glow of Fluorite energy.
Keep a piece of Fluorite on your work desk to create a more focused atmosphere.
Wear Fluorite as jewellery.
Citrine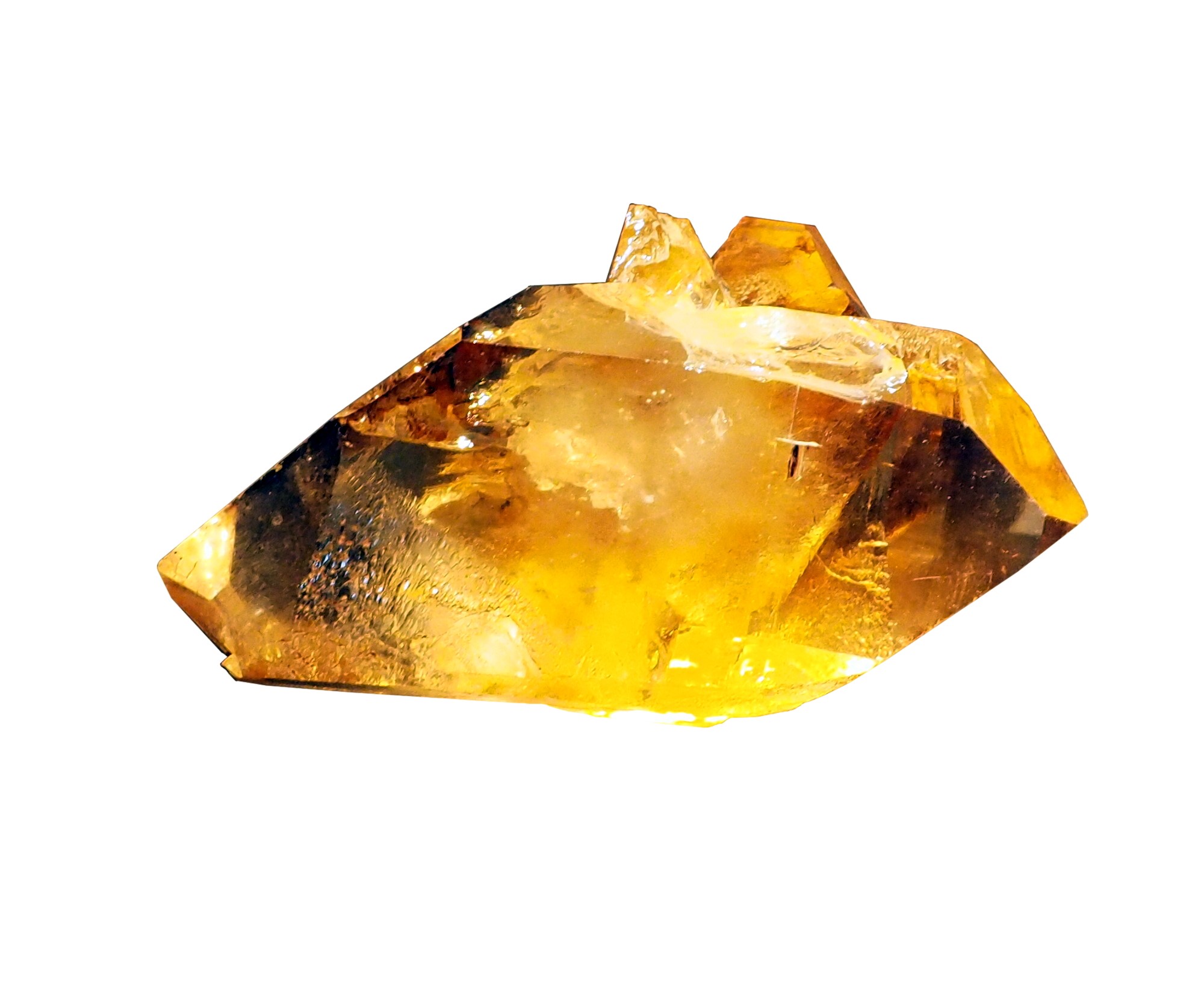 Citrine is a vibrant crystal with energising properties that can stimulate the mind and significantly improve focus. Due to its uplifting nature, its vibrations help wake the mind and remove mental fatigue, allowing space for productivity and sustaining attention. With Citrine, you'll benefit from a more positive mindset and a boost in motivation!
Ways to use it:
Use a Citrine cluster as a paperweight on your study desk.
Express gratitude for the opportunity to focus while holding Citrine in your hand before a work or study session.
Carry Citrine as a personal talisman (either within a pendant or earrings).
Selenite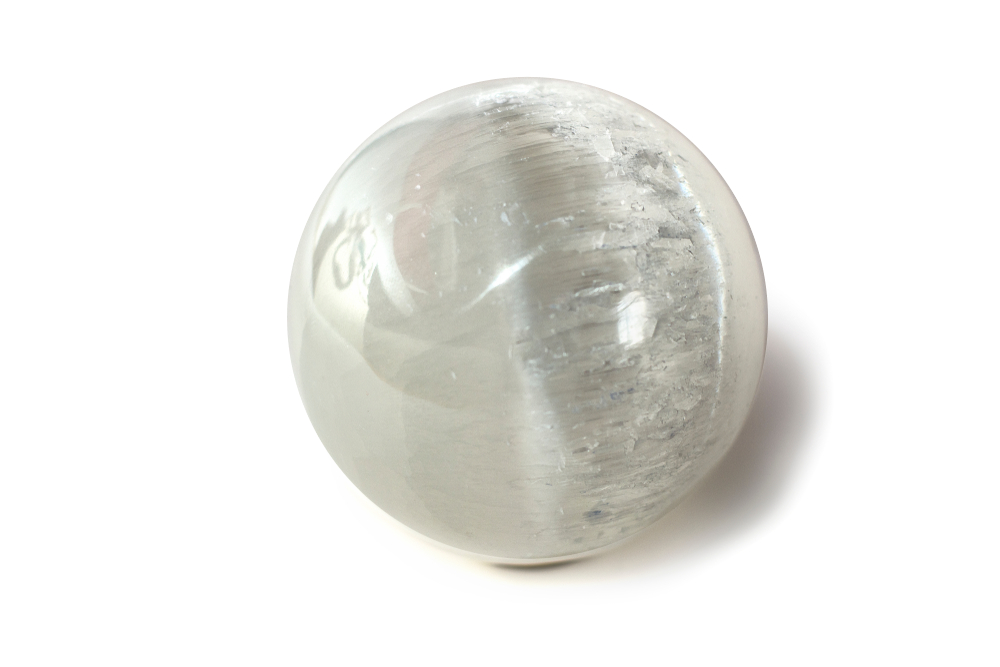 Selenite is a more gentle crystal that is known for its calming and clarifying properties. Its soothing energy helps to quiet mental chatter, reduce anxiety, and create a sense of inner peace, thus creating an optimal environment for focus. As it clears all of the mental clutter, thoughts are able to flow through the mind more easily.
Ways to use it:
If you have a Selenite wand, hold it in your hand during meditation and visualise its soothing energy.
Create a dedicated charging station on your desk and place your electronic devices onto the crystal to cleanse and energise them.
Keep Selenite on your bedside table and hold it before you go to sleep, with the intention of waking up with a fresh and focused mind.
Lapis Lazuli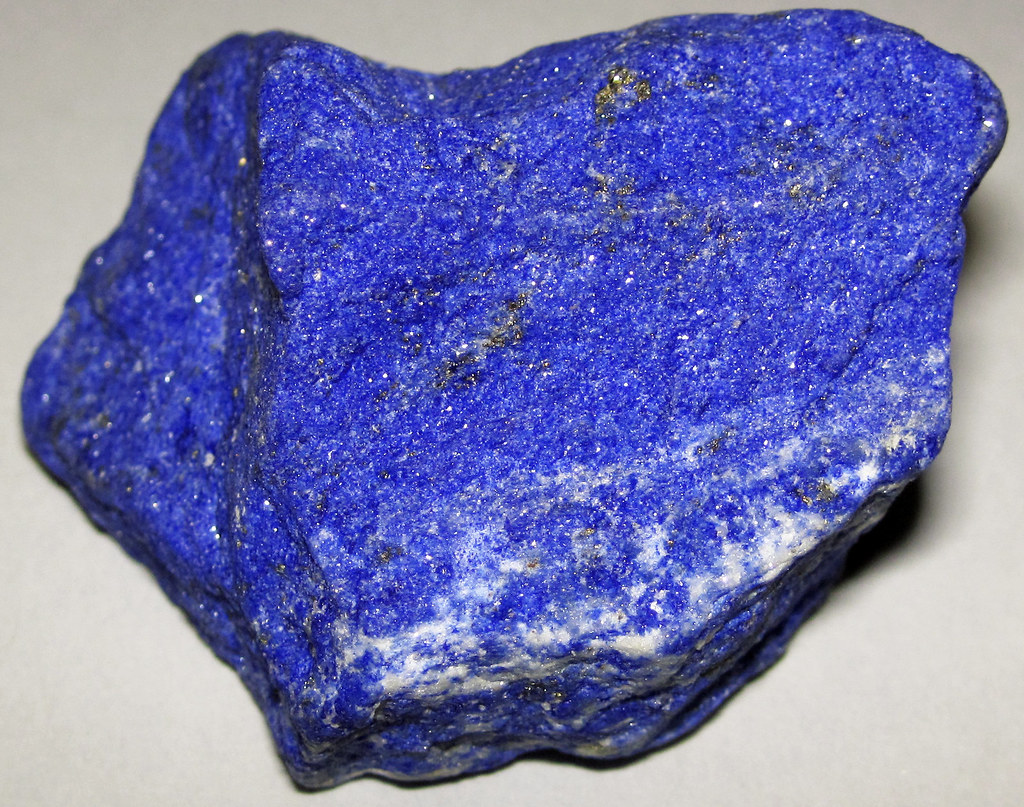 Lapis Lazuli's deep blue colour symbolises wisdom and intuition, which makes it a perfect aid for enhancing mental focus. It stimulates the mind and is known to improve memory and analytical thinking. As it aligns the mind, an individual is able to benefit from clear communication and heightened concentration.
Ways to use it:
Place the crystal on your Third-Eye Chakra during meditation and visualise its blue glow of wisdom entering your mind.
Carry Lapis Lazuli with you either in your pocket or wear it as jewellery, as its presence will remind you to stay attentive throughout the day.
Decorate your work space with small Lapis Lazuli crystals in a bowl.
Repeat affirmations relating to focus and productivity while holding the crystal in one hand (especially during moments of distraction).
Tiger's Eye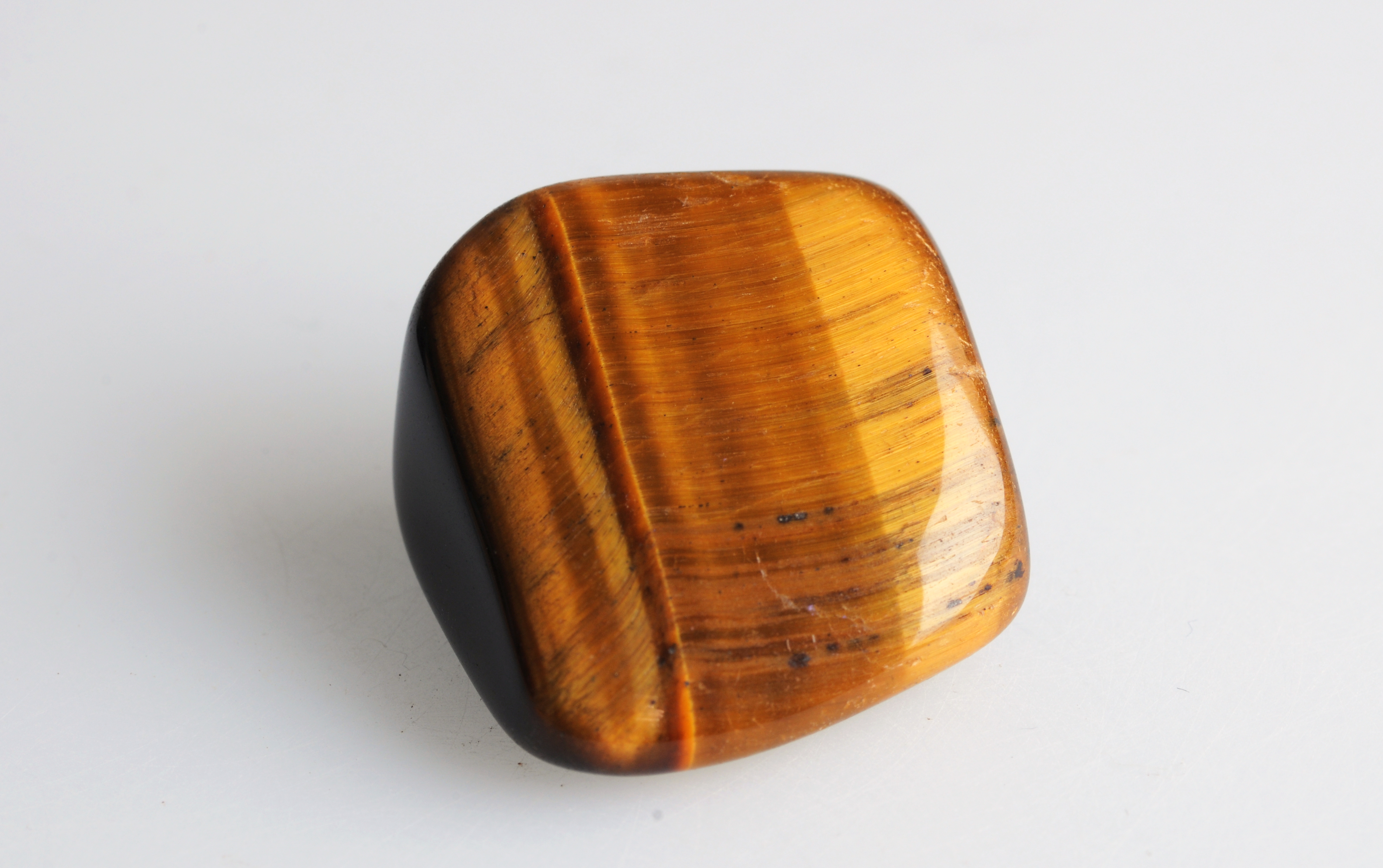 Tiger's Eye is the final crystal in our list. Its golden-brown colour represents strength and vitality, making it a great ally for increasing determination and focus. It sharpens focus and breathes strength into someone's willpower and motivation, helping them to stay committed to their goals. It also has a grounding energy which assists with maintaining a steady focus and supporting resilience.
Ways to use it:
Place it alongside the other crystals mentioned in this article to amplify their collective energy.
Hold Tiger's Eye in your hand in the morning and set an intention for the day to affirm your focus.
You can wear Tiger's Eye in your jewellery, ideally as a necklace or a bracelet, so that it can provide mental strength to you all day
By incorporating these crystals into our daily rituals, meditation practices, or using them as wearable stones, we can tap into their energies and experience their positive effects firsthand.
If you have a deep interest in crystal healing and want to delve further into this fascinating realm, then you can sign up to our Healing Your Life With Crystals Course absolutely FREE of charge. You could also consider enrolling in our Crystal Healing Diploma Course. This comprehensive course offers in-depth knowledge and practical techniques to harness the power of crystals for healing and personal growth. Enrol today for just £29 (save £98!).