In this article, we'll introduce you to some writing podcasts that you might like to explore alongside your learning. We're thinking about the writers among you – anyone taking or considering one of our writing courses.
Podcasts provide an easy way to continue learning new things about your favourite topics whilst you're on the go. They enable you to utilise dead time and make mundane tasks such as commuting, housework and even bathing a bit more entertaining. Along with our audiobook courses, they also make the perfect accompaniment to our courses.
These podcasts are not productivity apps or writing tools. They are about writing and writers. Of course, most of us would say that listening to podcasts while we write is something of a distraction but we all need a bit of a break and something to inspire us. Try one of these...
Writing Podcasts
I Should Be Writing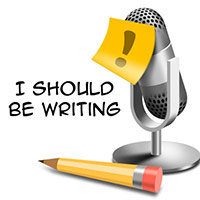 I Should Be Writing has been running for 11 years – well before podcasting became the popular force it is today. If you liked our National Novel Writing Month (NaNoWriMo) blog article, you might be interested in her NaNoWriMo special. If it's editing you're struggling with, try her Editing is Hard episode.
Writing Challenges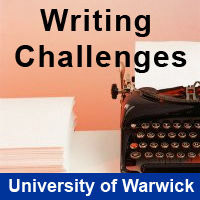 If you're looking for inspirational writing podcasts, the University of Warwick's "Writing Challenges" might be for you. David Morley, Director of the Warwick Writing Course, introduces a series of challenges to develop your talent and creativity. A Mental Switch helps you move from the desire to write to actually doing it, while Fieldwork for Writers helps you find inspiration wherever you go.
The Moth
Most writers love stories. And if you love stories, there is no better podcast than The Moth. A podcast developed from the live events, it's a series of true stories, told live and without notes. Anyone with a story to share can pitch it, or stand up at a slam event and share their experience. It's moving, funny and opens your eyes to the many ways there are to live.
The Invisible College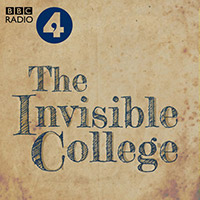 Finally, give The Invisible College writing podcasts a try. It explores great writers through history and what they can teach us about writing today. A great way to feel connected to everyone who has put pen to paper, or fingers to keyboard, throughout the ages.
These are some of our favourites writing podcasts – but we'd love to hear your recommendations too. What do you listen to when the words just aren't flowing? What gets you inspired?