Providing support for individuals who are nearing the end of life and their families is a significant responsibility that requires a lot of compassion and care. Death Doulas and Hospice Care are two growing options for end-of-life care; both have their differences, but also simultaneously provide invaluable comfort and guidance during this transitional journey.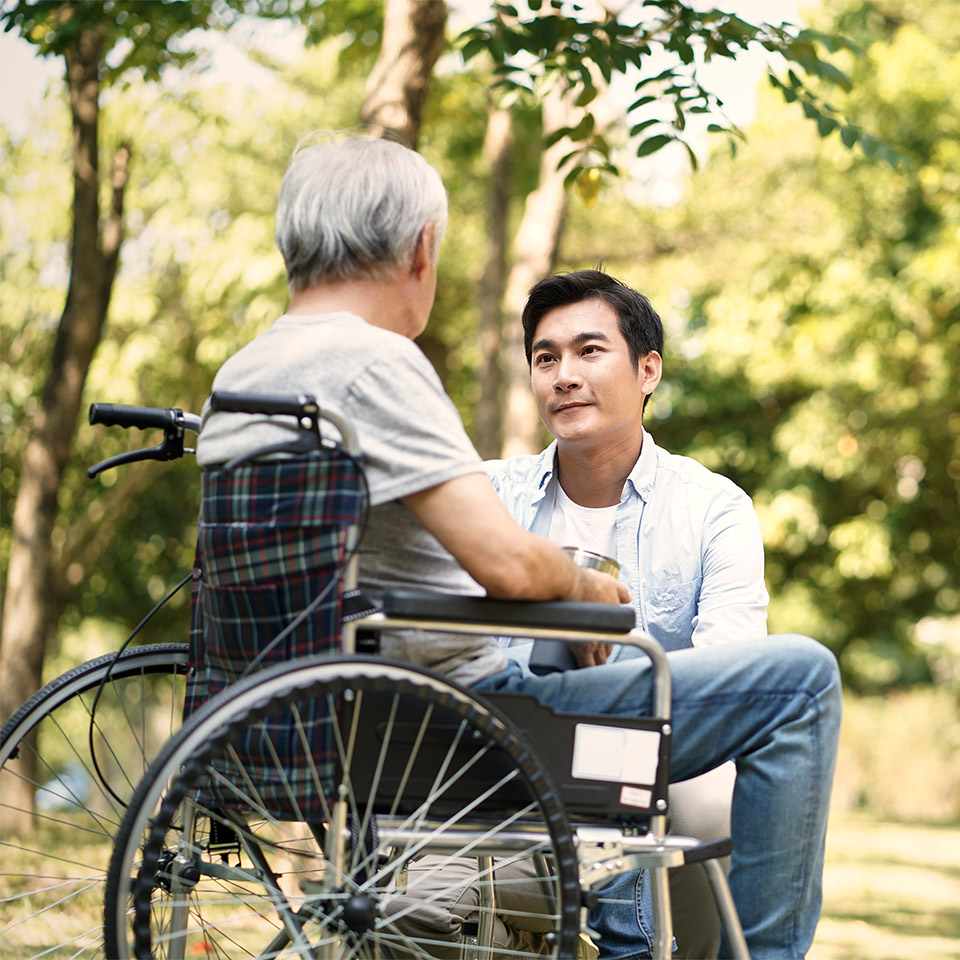 Understanding Hospice Care
Hospice care is sometimes referred to as "palliative care". It is a form of healthcare that focuses on enhancing the quality of life for individuals who have been diagnosed with a life-limiting or terminal illness; they have a prognosis of months rather than years. Patients with conditions such as cancer, heart failure, motor neurone disease, or advanced dementia are among those who may qualify for hospice care.
In the UK, hospice care usually provides the following services:
Pain and Symptom Management: Skilled healthcare professionals work to control pain and manage distressing symptoms, bringing comfort and improving well-being.
Emotional and Psychological Support: Hospice teams provide counselling, therapy, and emotional support to help patients and families cope with the emotional challenges of end-of-life care.
Spiritual Care: Many hospices offer spiritual guidance and support to individuals who seek it, respecting diverse religious and philosophical beliefs.
Practical Assistance: This can include assistance with daily activities, such as bathing and dressing, as well as providing medical equipment like wheelchairs or oxygen.
Respite Care: Hospice care providers may offer respite care to temporarily relieve family caregivers, allowing them time to rest and recharge.
These services can be provided in many settings, depending on the individual's needs. For example:
Inpatient Hospice Units: Some hospices have dedicated inpatient units with skilled medical staff to provide round-the-clock care for patients with complex symptoms or those who require short-term intensive care.
Home-Based Hospice Care: Hospice teams can visit patients in their own homes, allowing them to remain in a familiar environment while receiving care and support.
Day Hospices: Day hospices offer a supportive environment for patients to receive care, socialise, and participate in activities during the day while returning to their homes in the evenings.
Hospices at Hospitals: Some hospitals in the UK have hospice care teams or units that collaborate with the hospital staff to provide specialised palliative care services.
Recommended for you!
Best Sellers
A death doula isn't a medical professional - they're individuals who offer compassionate support for those who may be nearing the end of life. Also called "end-of-life doulas" or "transition guides", they help the dying person and family cope with the complex emotional, practical and spiritual challenges involved with death. The concept of death doulas has been around since ancient times when individuals known as "death midwives" or "soul midwives" were tasked with guiding the dying through the transition from life to death.
They create space to process grief, arrange final wishes, and find meaning in closure. Using bedside vigils, life reviews, rituals, or just a listening ear, death doulas guide people through the hardest transition with empathy and grace.
The role of a Death Doula can include:
Emotional Support: Death doulas offer a comforting presence, actively listening to the fears, hopes, and concerns of the dying individual. They provide a safe space for emotional expression and processing.
Advance Planning: They assist in advance care planning, helping individuals to articulate their end-of-life wishes, such as preferences for medical interventions and funeral arrangements.
Companionship: Death doulas are often present during the dying process, offering companionship and reassurance. They may guide meditation, prayer, or other rituals based on the individual's spiritual or cultural beliefs.
Education: They educate families about the dying process, helping them to navigate the unfamiliar territory of end-of-life care. Death doulas advocate for the patient's wishes and can help bridge communication gaps between medical professionals and families.
Death Doula Vs Hospice Care - Key Differences
Although the role of a Death Doula seems to be very similar to that of Hospice care staff, they do have distinct approaches with different focuses.
The primary approach of death doulas is centred on emotional and spiritual support. They aim to create a deeply personal and comforting environment for the dying person and their family, addressing their emotional and spiritual needs throughout the dying process. They attempt to provide peace as the individual transitions from life to death.
On the other hand, hospice care is a more medically-focused approach to end-of-life care. It focuses on pain management and symptom control using medical treatments. This type of care is also usually provided by a team of healthcare professionals (doctors, nurses, and therapists) rather than one person (a death doula).
Death Doulas are quite unique in terms of the services that they can offer compared to hospice care. For one, they are often present during the dying process and offer gentle guidance and a comforting presence to ease anxiety.
The choice between hospice care and the invaluable support of death doulas is a deeply personal one, often depending on the unique needs and preferences of individuals who are facing the end of life. While hospice care focuses on medical aspects, death doulas excel in providing emotional and spiritual guidance, ensuring a more holistic approach to end-of-life care.
To explore the enriching world of death doulas and their transformative role, consider our comprehensive Death Doula Diploma Course. Available now for just £29 (save £98!), it can empower you with the knowledge and skills to provide compassionate support during life's most profound transition.