At Centre of Excellence, our mission is to empower and transform the lives of over one billion people across the globe – and Sue Gardner's story is a testament to the transformative power of education and the endless possibilities it can unlock. At a time when most people consider retirement as a phase to relax and slow down, Sue chose a different path - one filled with learning and exploration, thanks to our online learning platform.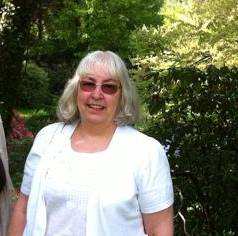 Sue, from a rural area, discovered joy and enthusiasm in the world of online learning. "The excellent range of courses and the ease of access inspired me to study with Centre of Excellence," she shares. Unlike other platforms she had tried, the Centre of Excellence offered an effortless and enriching learning experience that perfectly suited her retired life.
Her journey through the diverse subjects available at the Centre of Excellence was not just about acquiring knowledge; it was about rediscovering her passion for learning. "What I enjoyed the most was the different subjects I have been able to study and the relaxed nature of the learning, not having deadlines to keep to," she explains. This echoes our goal of empowering people to pursue their interests at their own pace, in a supportive and flexible environment.
Sue's enjoyment of learning comes from the freedom and pleasure of studying without the pressure of deadlines, a stark contrast to her days of training as a nurse. "Centre of Excellence has helped me continue learning even though I am retired. I do not now need to study for professional reasons, so, in a way, studying is now a real pleasure," she reflects.
The Key to Studying Success
Sue offers a piece of straightforward yet insightful advice to other students: "Relax, look at it as gaining understanding about your chosen subject. Enjoy it and take it at a pace that is right for you. If you are taking a course for pleasure, choose something you are interested in and learn something new."
Her exploration of courses offered by the Centre of Excellence has been adventurous, to say the least. "I have found the courses are so diverse. There is something for everyone; I have taken some that were out of my comfort zone and really enjoyed stretching myself," says Sue. Her story embodies our vision to inspire our global community to constantly seek knowledge and broaden their horizons.
Sue's story is not just about personal growth; it's about breaking barriers and challenging the norms of retirement. Her journey shows us that retirement can be a vibrant chapter of new beginnings and explorations, rather than just a period of winding down.
It highlights a powerful message: our capacity for learning and adapting remains ever-present, and the pursuit of knowledge can lead to fulfilling experiences that enrich our lives and the community. Sue's story encourages us all to look at every stage of life as an opportunity to grow, engage, and make meaningful contributions.
Recommended for you!
Best Sellers
Begin Your Learning Adventure With Centre of Excellence
If Sue's story inspires you, we invite you to explore our many courses, designed to provide in-depth knowledge and insights into intriguing subjects. Whether you are retired, just starting your career, or anywhere in between, our courses are designed to cater to your needs and interests.
Our courses at the Centre of Excellence offer a range of benefits:
Affordability: Our courses are designed to be cost-effective, providing a more economical option than many other online courses.
Flexible Timing: Emphasised by Sue, our courses come without any time restrictions. This flexibility allows you to study at your own pace and schedule for as long as you need.
Diverse Range of Subjects: We cater to a wide array of interests, offering courses in everything from history and business to hobbies & crafts, and even the supernatural.
Comprehensive Support and Guidance: Upon enrolling, you'll be paired with one of our supportive personal tutors. Additionally, you'll get exclusive access to our Facebook Study Group, a vibrant community for sharing knowledge and connecting with fellow learners.