I blog about my mental health. For me, writing a blog is a place to create a narrative about my life that makes sense to me – and to share that journey with others. Everyone has a story to tell – experiences they have lived, challenges they are attempting to or have overcome, things they find funny or weird.
But Why Start Writing a Blog and Put That Story Online?
Here are some of the benefits that writing a blog can bring you – and people around you too.
Work
Writing a blog can get you work. As you carve a niche for yourself, you show yourself as an expert in your field. You become easier to find online and evidence of your skills and experience are there for all to see.
You might choose to work under a pseudonym to keep your blogging life away from any other employers. I write about my work and mental health in the same place – but this is a very personal decision.
New Friends and Colleagues
Whatever you're writing a blog about, there'll be people out there who've experienced something similar. The internet helps you find each other. Sometimes I end up meeting people face-to-face, other times I just chat on twitter, reading and sharing their words too. This is particularly good if you are freelance or working/learning from home.
An Opportunity to Listen to and Help Others
Strangers have got in touch with me to share their own experiences, to get their story down in words and know that someone who understands will listen. That's a powerful thing and I feel honoured that anyone feels comfortable talking to me about the things they find hardest.
Friends and family have been able to rant, cry or be their most vulnerable selves with me. And I with them. And I know that's partly because my blogs mean they've known me at my darkest – when I'm scared and struggling.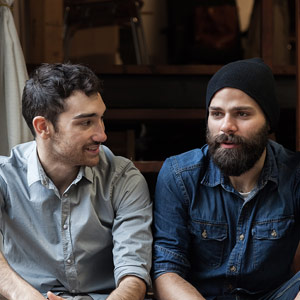 More Open Conversations with Friends and Family
It's not just about helping others but about talking more openly. In the last few years, I have been able to have many more conversations with friends, family and colleagues about things we find difficult.
These conversations help us recognise that these challenges are part of what makes a life but, even when times are really hard, there's more to us all.
Perspective
Writing is a great way to get new perspectives on your experiences. And looking back over past entries can help you see how things have changed – where you've come from and where you're going.
At the time of publishing, entering the code BLOGGER29 at checkout will reduce the price of our
Blogging Business Course to £29.