To make money from a blog, it's a good idea to have a look at a course such as the Blogging Business Diploma Course. But when it actually comes to getting the first words down on paper, these tips on starting a blog may help.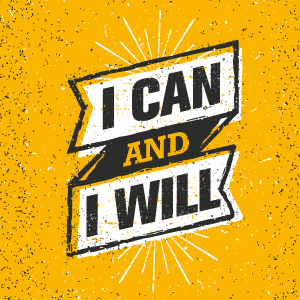 Overcome Those Demons That Say 'I Can't'
Your experiences are important and your words will add unique threads to the tapestry of life experiences found online. Stories can create and communicate emotion, help people understand and share experiences and inspire action. If nothing else, write for yourself. Write for perspective and explore new ideas. Create a narrative that helps you make sense of your life. And remember one of my favourite writing quotes:
'I can edit rubbish; I can't edit blank'
Better Done Than Perfect
My other favourite quote is 'better done than perfect'. Write to find your way. Your blog will change as you do. You'll probably look back and want to edit old posts. You can if you like. Or you can leave them as a record of who you were when you were starting a blog. My blog has developed organically into a mix of work and personal experiences. It's a bit of a muddle but it works for me. You don't have to have it all planned out before you start.
Try a Vlog
Not everyone communicates best via writing. If you prefer to talk you could start a vlog. That's a video blog. If you don't have a camera, you can film on your phone – just make sure you keep the camera steady. Or you can mix and match – blogs with lots of types of media are more interesting.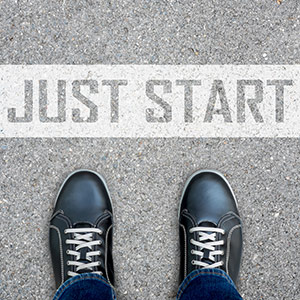 Starting a Blog – Begin Slowly
Write some posts offline first. Read some other blogs. Try an introduction post and see how that goes. Or how about a letter to yourself or someone else? It might help you work out what you want to say and how you want to say it. You might find it hard to be completely open at first. That's fine. Go with what you're happy to share.
You can also start slowly online. Not many people will find your blog at first – unless you publicise it. So, when starting a blog, you can publish a few posts quietly while you work out where you're going. It takes time to build followers and an online presence – sometimes years – but keep posting regularly if you can.
Write for Charities
Lots of charities are interested in sharing your stories on their own blog. You can have a go doing this first – or you can write something that also links to your blog – and link back to their site too. The more links there are to your blog, the more Google likes it.
Share and Chat
The first time you share a post is scary – but it can also be affirming and exhilarating when others respond to your words. If you're not feeling up to posting it on Facebook yet, use Twitter. On Twitter, you can share using hashtags – tag people or charities you think might be interested and start conversations with people who are talking about similar things.
Have you started a blog? Why not share it with us in the comments below?
At the time of publishing, entering the code BLOGGER29 at checkout will reduce the price of our
Blogging Business Course to £29.