Fitting in time to do your learning and assessments alongside the rest of your life can be tricky – but there are lots of time management apps and tools out there to help you create, find and manage time. Here are some of the best:
Make a Wunderlist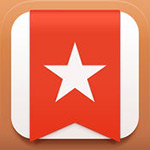 Wunderlist is much more than a simple list-making app. You can share lists and sync across all your devices, set reminders, add sub-tasks and notes, email to-dos to the list, add links as to-dos and assign tasks to others (if you can get the whole family using it, you'll have all the chores done in no time). It can also connect with other apps you use (for example your email) and it has a calendar function too.
People who use it recommend trying to make sure you do your 'Wunderlist' at the beginning and end of every day.
Try a Pomodoro Timer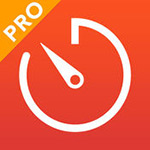 At it's very simplest, the Pomodoro Technique is all about dividing your time into 25-minute bursts or 'pomodoros'. During a pomodoro you focus entirely on the task at hand. After 25 minutes, you have a 5-minute break. After 4 pomodoros you have a longer, 15-minute, break. Once you've got to grips with this idea, you can start to estimate how many Pomodoros a task will take and organise and schedule your time appropriately.
You can use a kitchen timer or an online tool like tomato timer ('pomodoro' is Italian for tomato) or download an app, such as Be Focused Pro.
Rescue Time & Cold Turkey

If you're not sure where your time is going – have a look at Rescue Time. This programme monitors the websites you visit and provides you with a daily report covering how you've spent your time online today.

And if your report contains a little too much social media, news or email time for your liking, try Cold Turkey – a programme that allows you to block certain websites for certain lengths of time – helping you avoid getting sucked into that social media vortex.
Make Use of Your Travel and Housework Time
Apps like Audible mean you can download relevant or additional reading to your phone and listen as you walk, commute or do the dishes. If you are taking one our courses you also have the option of purchasing the audio version.
Make it Stick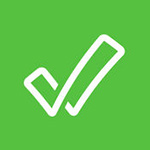 They say it takes 21 days to form a habit (although it's actually more likely to be nearer 66). The Way of Life app helps you track, identify and change your habits. You choose what to monitor – anything from exercise to Facebook, yoga to smoking, drinking water to cutting down alcohol.
Using Way of Life, you soon start to see patterns that help you adjust your habits and behaviours – and knowing you're keeping a record helps keep those positive habits in mind.
Look After Yourself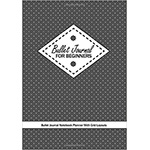 If you're not feeling mentally and physically well your concentration and energy will be affected. Take a look at apps and tools for keeping you mentally and physically well too.
And if you prefer a pen and paper option, have a look at Bullet Journal – a new way of using a notebook to manage your daily, weekly and monthly tasks.
Which Time Management Apps Do You Use?
Of course, different things work for different people and you may have to try a few techniques to find one that works for you. What time management apps or tools do you use to help you manage your time and learn more effectively?