In this article of our new series, we introduce you to some business podcasts you might like to explore alongside your learning. We know that lots of our learners are interested in starting their own business, so this week we're exploring inspiration and advice for new business owners and start-ups. If you're doing any of our business courses, you'll want to listen to these.
Podcasts are an excellent way of learning new things when you are on the go and can't get to your learning materials, such as when you're in the bath, exercising, driving, cooking, doing household chores, and so on. Usually provided in bitesize chunks, with new updates each week, alongside our audiobooks they make the perfect accompaniment to our courses.
Business Podcasts
How I Built This
Start with the best - How I Built This . This series of business podcasts tells the stories behind some of the biggest companies and brands around. Hear about how Maureen and Tony Wheeler built Lonely Planet from a notebook they kept on a road trip to Australia – or start at the top and listen to Richard Branson talk about his successes and failures while building the Virgin brand.
StartUp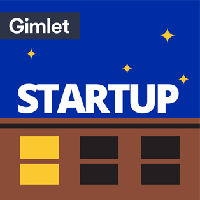 Another excellent series of American business podcasts is StartUp. It describes itself as a podcast about what it's really like to get a business off the ground. Each series they choose one business (for example, in Season 2 it's a dating agency) and follow its journey closely, an episode at a time. It offers some excellent insights and honesty that can help you feel less alone when times are difficult and decisions are tricky.
Smart Passive Income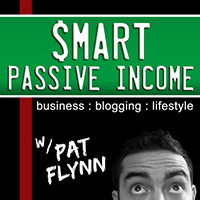 The top-ranking and award-winning podcast from entrepreneur Pat Flynn, featured on iTunes and in the New York Times. The SPI business podcasts keeps it real by focusing on the fact that although generating passive income can deliver your dream life there are no quick wins and it won't happen overnight. For Pat and his expert contributors, SPI is about working hard now so you can reap the benefits later.
The Tim Ferriss Show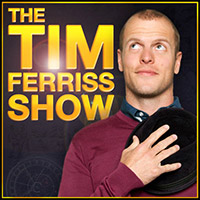 Garnering over 2,700 5-star reviews and over 150 million downloads on iTunes, The Tim Ferriss Show focuses on deconstructing world-class performers from various areas such as business, sport, art and so on, to extract tools and strategies that have been key to their success. This includes favourite books and films, exercise and diet, time-management hacks, routines, and much more.
Quick and Dirty Tips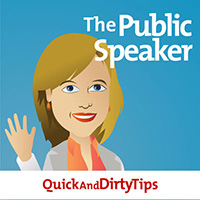 Most new business owners will have their fair share of effective communication and public speaking to do. Luckily the Quick and Dirty Tips series covers it. Their communication skills series has tips for disagreeing tactfully, adding humour to your speeches and finding a storytelling style that will engage your audience.
The World of Business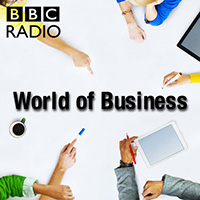 Finally, The World of Business from the BBC is worth a listen. It combines updates from BBC Radio 4's In Business programme with Global Business from the World Service to look at issues both globally and close to home.
These are some of our favourites – but we'd love to hear your recommendations too.