Everyone's journey into writing is different. My story of becoming a freelance writer went as follows.
Diaries, Stories and Newspapers – Writing as a Child
I've always loved writing. When I was younger I'd write books and newspapers for my parents to read. I've written a diary for most of my life – there are over twenty notebooks and scrapbooks on the shelf next to me in my study. Creative writing was my favourite subject at school and during my A-level years I won a North-West writing competition, attended a workshop with author Jake Arnott and had a short story published in a small anthology. May be becoming a freelance writer was what I was destined to do, though every road has its bumps.
Confidence Crisis
Unfortunately, my university years were less productive. I became quite ill and stopped writing. Universities (particularly prestigious ones that surround you with self-assured, privileged people and push you very hard) can make or break you. I finished my degree and managed a 2.1 but my confidence in my abilities to do what I loved most, to write, was at an all-time low.
Online Advice and Guidance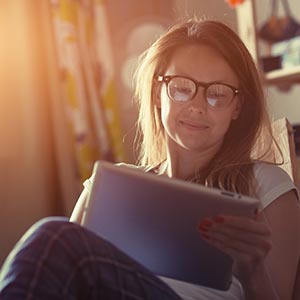 After university, I ended up working in advice and guidance. My volunteering experiences working in sex and relationships education and my own mental health difficulties helped with training to become first a Connexions Direct Advisor and then Advice and Volunteering Officer for online charity, YouthNet.
But working in online advice and guidance is actually all about writing well. When responding to young people's questions, comments and concerns through emails, forums and webchats, all we have is words. While the confidentiality offered by online support gives clients a degree of security it can sometimes make communication with them more difficult. As well as an ability to write clearly and in an appropriate, friendly and informal tone, we must choose our words carefully to create a sense of our understanding, compassion and perspective of the issue. I loved it.
Blogging
During this time, I slowly started to write again. I blogged about my work for YouthNet. I wrote about my mental health for Mind, Well Happy, and Young Minds. When these were well-received, I started to post a few of my experiences on a free blogging site, sharing them on social media. I was contacted by an editor to do a piece for One in Four (a mental health magazine). I was still mainly writing for free but people were reading my work and I was building a readership and links to my blog.
Leaving Full Time Work and Becoming a Freelance Writer
After five years at YouthNet I finally decided to take the leap into freelance work and trying to make money through my writing. I wanted to start writing creatively again. The flexibility of a freelance lifestyle is a wonderful thing. It helps me manage my mental health and enabled us to get a dog and travel much more – but getting started was pretty scary.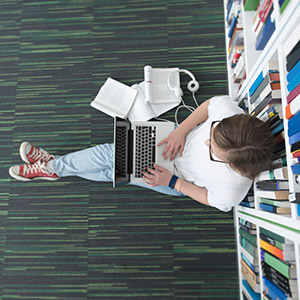 I took a course in journalism to develop my skills and style. It also gave me a lot of insight into the process of pitching and managing work as I was becoming a freelance writer. I'm currently looking into doing a copyediting and proofreading course to further enhance my skills.
I built up my work slowly, pitching pieces for magazines and newspapers but mainly writing for charities. I've found it's helpful to offer a portfolio of skills and I also do research and reporting and training and consultation in community management. Often these elements combine – for example when a client wants some research and consultation work to decide what kind of resources and information their users are looking for. A key skill is being able to write 'digital first' – adapting and simplifying information to make it easy to read online. It's also useful to understand the Information Standard.
I always update my blog with information about the work I do and I keep the personal side going too. I still do the occasional guest blog or comment for free too (mainly for charities).
I still don't write creatively as much as I would like to – although I participated National Novel Writing Month last year – but it's brilliant to be able to look at my week and see that most of my money is coming from crafting words on a page.
My Tips for Getting Started
Start a blog – it's a great way to get yourself a name online. Start straight away so when you start becoming a freelance writer you've already got an established website.
Do a course to get your started. It doesn't have to be a Masters degree but something formal can help you get started, such as the Freelance Writer Business Diploma Course.
Write for free – but not too much. Writing for free can help you get bylines on articles and blogs. It gives you examples of your work to share with people who might commission you in future. But writing is an undervalued skill – so don't let people take advantage of you.
Look after yourself – take a look at our blog on staying well and happy while freelancing or learning from home.
Pay someone else to do your accounts! It's just not worth the hassle, especially if you are earning some freelance income alongside a PAYE role at first.